Haverford High School

Class Of 1963
Not a member?
JOIN HERE
Find and click on your name.
Updated 4 Jan 2023 -
Our classmates alone have seen this page 177,180 times
To all classmates and their families, we hope you have had a safe and healthy Holiday celebration, and we look forward to seeing you in our monthly zoom meetings, on the 6th at 3 PM Eastern US time...and update your own profiles...So, please come back for more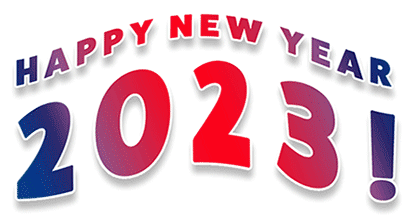 If anyone has a copy of Fordian when we graduated, please photo the front page and send to dick3337@gmail.com - thanks - we've seen it at reunions but can't remember (anyone else have these problems?) who it is that has a copy!!
Ukraine Help: There are several organizations lined up to help that would appreciate any contributions. One of our classmate's children is participating in Odessa with the founder of: https://thirdwavevolunteers.com Other sites are World Central Kitchen - and many others
Thank you Elizabeth Aiken Burt for finding this about Dr. Schmuckler above. Did everyone know about this?
Anyone recently seen Ted Kaiser
(who the hell is Ted Kaiser you may ask)
Next HHS Zoom Meeting

Friday

Jan

6th
,
3 PM Eastern US time
Please mark your calendars and stop by - it's good to catch up while COVID still 'in the air'
Social Security Update for 2022 - Details and analysis - from a trusted financial advisor
Did your parents serve in WWII - we did not know about this
both mine did & several classmates have also purchased bricks for theirs
Check ZOOM link on left side near top of this page, to get current HHS63 link, & recording of prior sessions. Simply clicking on the link (and wait for Zoom to load) should get you right to the meeting - no password required. Hope to see you there...Questions? Click ContactUS above
next Class ZOOM meeting: Friday Jan 6th 2023
(If you are like many of us...Mark Your Calender NOW)
Wanting To Travel? Can you? Check here
Who is from Brookline? Not exclusive to only Brookline, but... Do you Like Haverford Twp History? Got a few hours reading time? Thanks to multiple classmates for sending this - Dr Sue Pauker, Diane Herr and Sue Carson (starting with Dr Sue's brother!) Click link below or on Brookline above!
https://iliveinharford.com/brookline.html
The Note below was sent by HHS62 but will also be seen by HHS 58 59 60 and 62-65
We are all receiving requests to contribute to various charitable organizations at this time
of the year. Here is one more, but a very important one that will give you great satisfaction
knowing that it will help students currently graduating from our Alma Mater. Many of you
have contributed to the Juenger Fund in the past, and the Class of 1962 made contributions from
the surplus money following the 50th and 55th Reunions. The Juenger Fund was established in
2001 in memory of Stephen M. Juenger, coach, teacher, and role model to Haverford students for
55 years! HHS 62's own Tom Juenger, Al Kaemmerlen (HHS58 and Captain of HHS State
Championship team in 1958), and a number of graduates and admirers of Coach Juenger created
the Fund. Since 2001, scholarships totaling $153,250 have been awarded to graduating seniors.
Four $5000 scholarships were granted this past spring, two for athletics and two for service and
citizenship. Please consider sending a contribution so that today's HHS grads have the same
opportunities we enjoyed back in 1963. Donations should be made out to the Philadelphia
Foundation and mailed to the Philadelphia Foundation (designated in the check memo for the
Juenger Fund) at PO Box 826728, Philadelphia, PA 19182. Questions can be sent to Tom
Juenger at juengertp@comcast.net or Bill King (webmaster) HHS62 at wnking@ptd.net . Thank you.
HHS63 Meetings regularly on the 6th of each month at 3 PM Eastern US Time. Details in Zoom Meeting link near top on left
Hope you can stop by if only to say hi -
Thank you Diane Antonelli Herr - Click here to Enjoy some fun music and photos
We've had several requests from folks about this song and memories - about Havertown. Enjoy !
https://www.youtube.com/watch?v=R0Stiz3ewFs&app=desktop and Growing Up in Havertown Page on FB
We know that we all still feel 30 years younger, but the reality is that we are in that 'hotspot' of citizens that are more apt to get the Covid-19 virus than others...so they seem to indicate. And we are sure that all classmates are working to stay safe.
I know the website is very crowded, and it could be simpler, but like us, we are used to it, so we're not going to change locations of the links on the left sides. Stay Safe everyone !!
Additionally with many thanks to Bob Schaumann for his very significant efforts for our class being finally able to contribute a physical presence that will remain in the hallowed halls of Haverford High School for many years to come.Our class has contributed and shipped to the school a very tasteful wooden bench with a plaque noting that it from our class - that of 1963, for those of us that often have memory problems. near the Principal's office;
May all of us and our families and friends be safe and remain healthy for the remainder of 2023.
Our classmates alone have seen this page 177,180 times
How many times have you visited it? Who commented the following in their own comments?
- Who pulled the door off its hinges in Mr. Metka's Class - I never heard about this till I read the profiles and School Stories - there are some other really great ones out there !
- How many of us ever said this: "Left HHS in June 1963 vowing never to return ... and, except for the 31 years I worked there as a school counselor, I never did. "
Please add your own photos, comments, thoughts.: